Avid storage full? Find out why for FREE!

FREE PARKING now gives you the opportunity to find out exactly why ... for FREE!
Are you constantly faced with the problem of having your shared storage full to capacity?
'Parking' storage management solution will analyse your Avid storage and projects, then present the results.

It analyses:
How much storage capacity is wasted

How much space individual project's are taking up

How much space is used up by orphan and duplicate media

FREE PARKING is the only independent tool that can answer these questions and analyse all your Avid projects and media storage to report:
Which projects are using up the most space

Amount of wasted storage (identifies duplicate and orphaned files)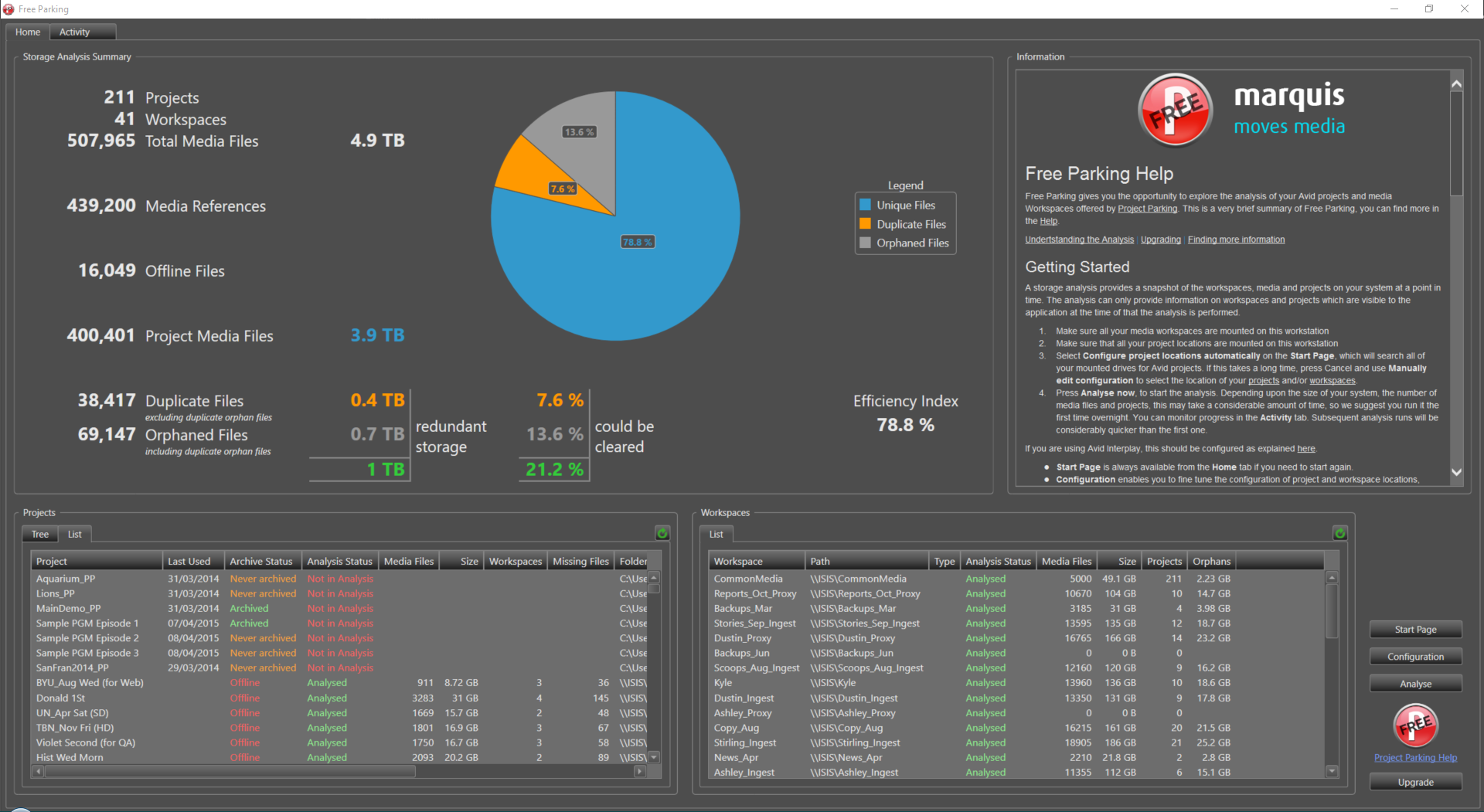 FREE PARKING is available

to use on any Windows

computer with ISIS

connection until 31/12/15
For more information, or to upgrade your 'PARKING' products